Hello Reader,
Do you sign and date your dolls? Do you keep a record of your creations? How do you do it?
From my very first doll (with the exception of a few I made early on), my dolls have all been signed, dated, numbered and recorded in binders. I don't know why I decided to do this, but I did.
Each log entry includes a description, name, the pattern used, size, etc. Once the doll is sold or given away, the entry is highlighted yellow.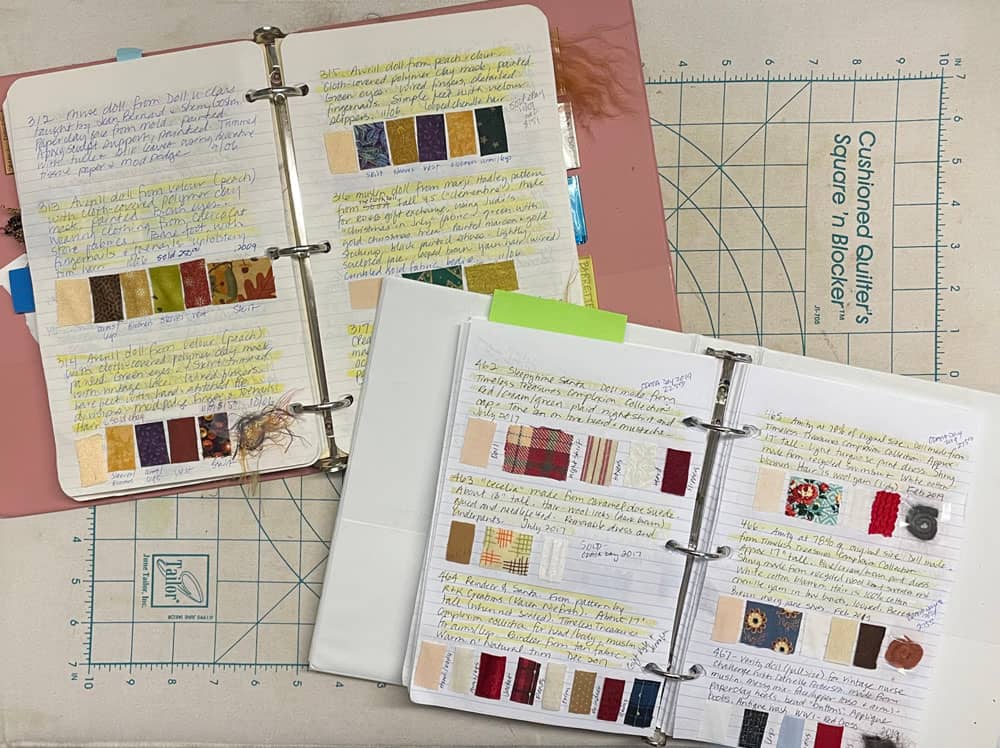 In about 2004 I saw a similar journal once belonging to Edith Flack Ackley, up for auction on eBay. She was quite prolific during her lifetime, so I imagine she had more than one. And with each journal entry she included a little snippet of the fabrics she used for each doll's costume. I thought that was a great idea, and started adding fabric to mine as well.
Edith was a writer and doll maker, and her doll books are quite collectible. I have these two books, and (yikes!) I'd better hang onto them as they're becoming more valuable.
Speaking of marionettes, that's always something I wanted to try making. In fact, that would make a great group challenge! What do you think?
---
It's just a few short weeks before the Christmas holiday, and every year I promise myself to get started on my projects early. Now I hear there's a Holiday Bazaar on December 7 at the hospital where I work.
I'm hoping to make a few Santa ornies, but even the simple projects take time.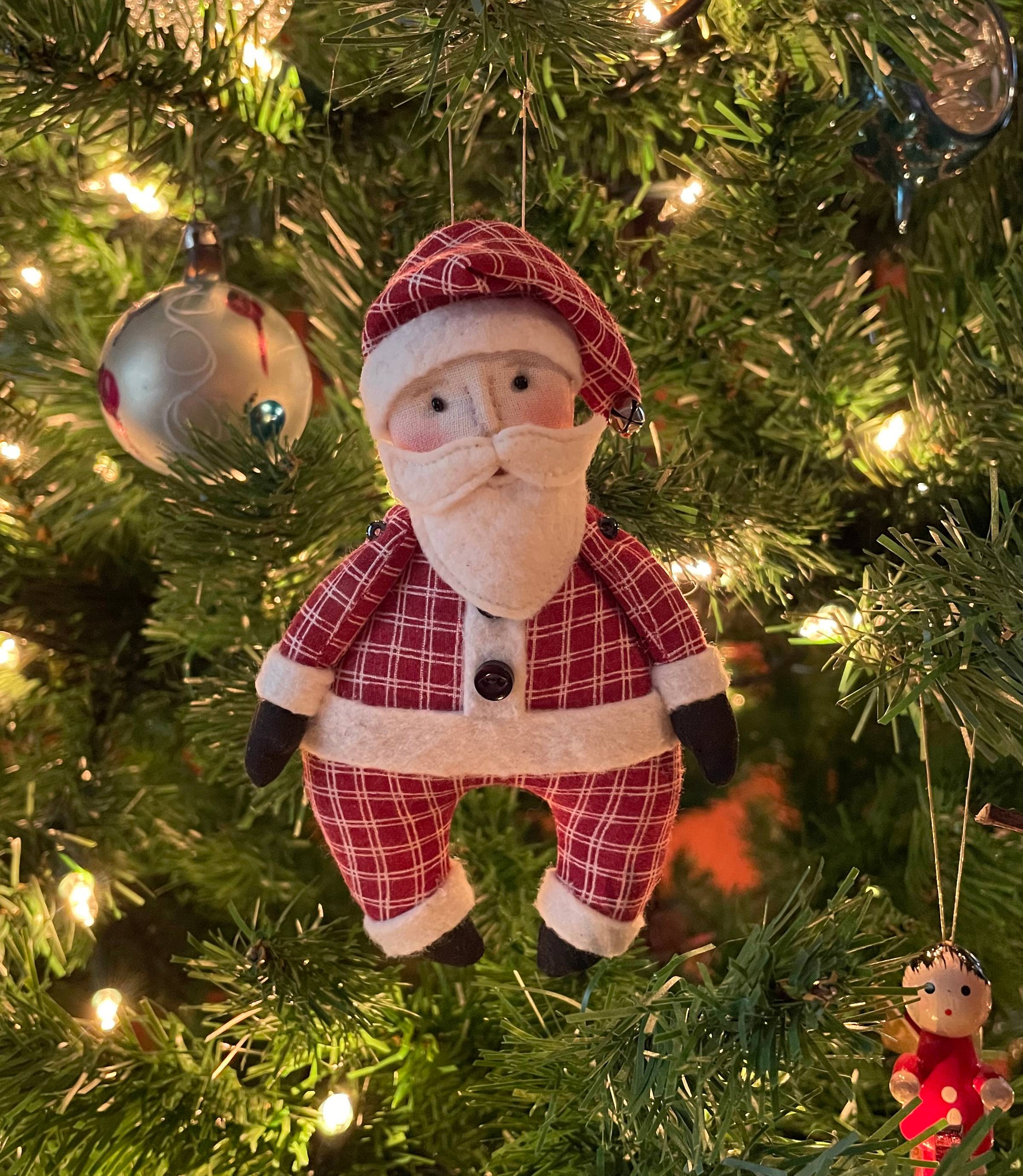 If you're stressing like I am and looking for a holiday craft, I'm sharing my Quick Nick e-pattern at a discount (save $2), now through the end of December 2022. This is a perfect project for an assembly line workflow if you're pressed for time. I have two other Santa patterns on my website, but those are a bit more time-consuming.