Hello Reader,
I was nervous and excited to teach my first doll class in many years, but I couldn't have had a better experience. What a great group! The Indy Art Doll Makers club members were so welcoming, talented, and fun! You can see a few class photos on the club blog below.
There was quite a bit of homework to complete prior to class. As a result, no one needed to haul sewing machines to the classroom. Some even made more than one doll ~ very ambitious!
Two face styles were taught: a traditional sculpted profile face, and a trapunto (minimally needle-sculpted) type.
On my last day in Indianapolis, my wonderful hostess Julie Welpott took me to a couple quilt stores. I bought some lovely fabric, with Enigma in mind. I just finished the first one: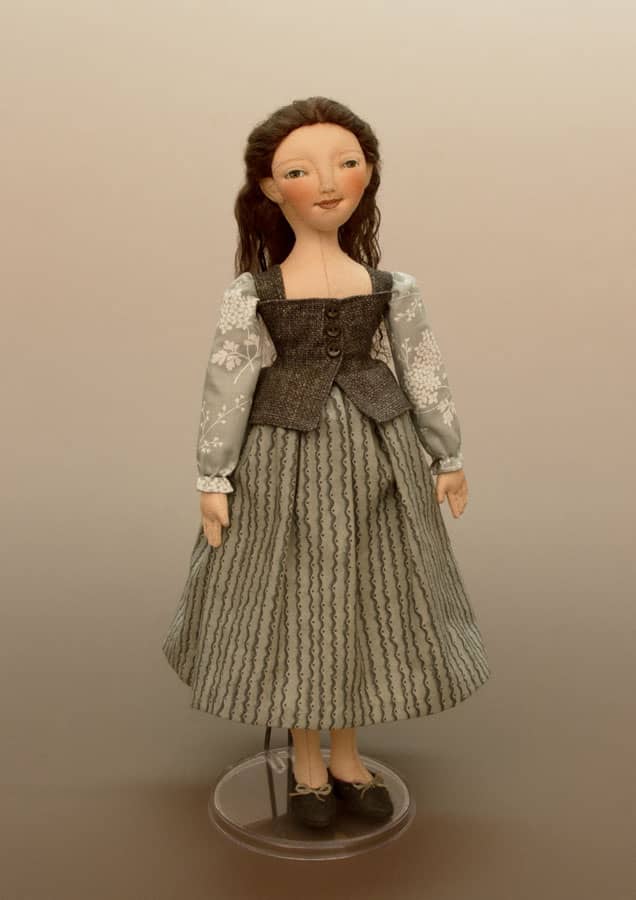 I plan to adapt Enigma into an online class. The modules are essentially completed, though I think accompanying videos may be a helpful resource. Be on the lookout for the go-live announcement, which will probably be after retirement later this summer.