Hello Reader,
I've been developing a new Christmas ornament over the past week, spending hours on tweaking the design.
I got the idea to make a moose last January as I was putting away the holiday decorations. We don't have moose here though we do have LOTS of deer and elk, and a moose has a very different and distinctive head shape. I had to refer to quite a few photos. Hopefully people will *get* that he's a moose and not some other hooved creature.
I used craft velour that I had in my stash, in a color I wouldn't use for dolls. No way was I going to waste a choice color while I designed and redesigned. I made SIX (!) prototypes before settling on a final pattern.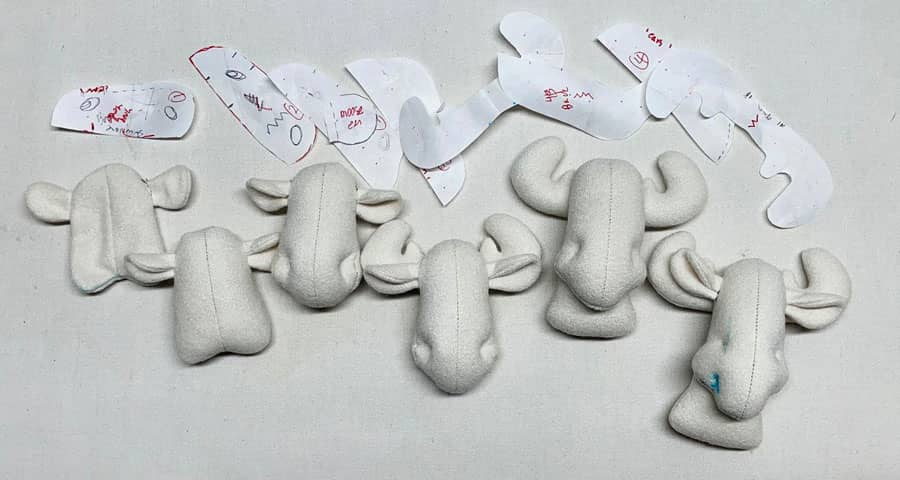 Some of the tweaks were fairly subtle, others were not. This is the final result. I named him "Mortimer."
I spent the last two (no, it was actually three) days writing out the pattern instructions. This meant I had to make a second moose from the final pattern, photograph each step, and write about it, which is really tedious.
This morning I proofread the instructions for the hundredth time, and uploaded the pattern to my Etsy shop. A website update is next, but PayPal is giving me fits (there used to be a straightforward way to create a Buy it Now button, but no longer). I will be exploring my options...
In the meantime, and since Christmas is not that far off, I'm offering my subscribers the pattern at a 20% discount (just click on the button below).
​
It might become a thing - a new ornament each year. I'm open to ideas (hint, hint).
Deanna Hogan​
​www.blueherondolls.com​
deanna@blueherondolls.com