Hello Reader,
Once again I've been delayed in publishing a newsletter as I've been preparing for my March doll class. As I mentioned in my last issue, I needed to create additional dolls (some dressed, some naked) in order to photograph and write step-by-step instructions. I might have gone a little overboard!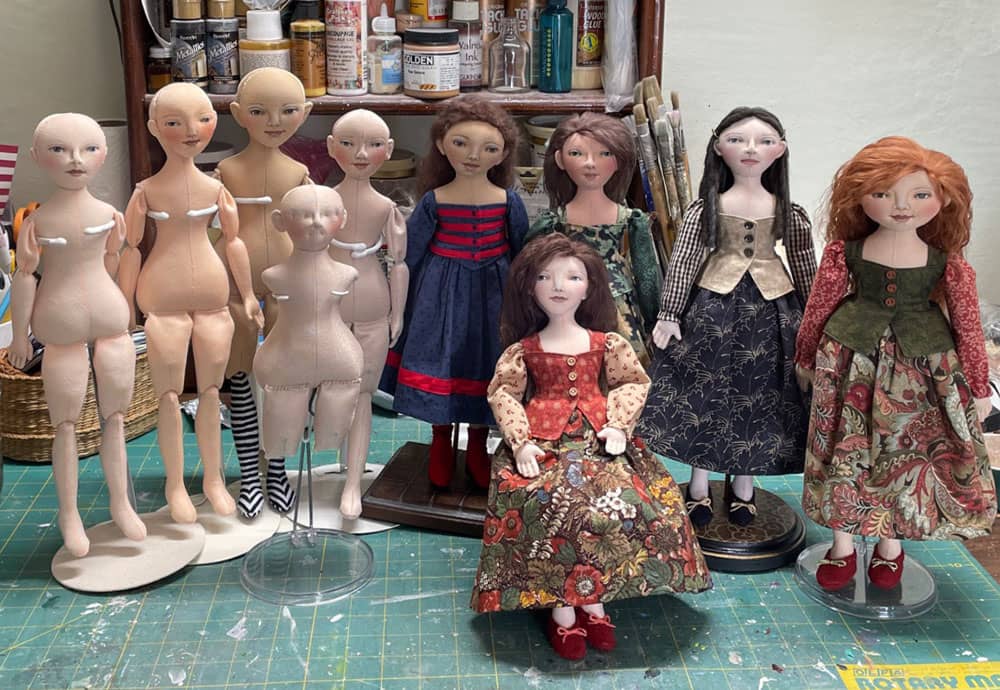 It's been many years since I taught a doll class, so I've been preparing as best as I can. I have the usual anxieties about flying, hoping I haven't forgotten anything (checking and double-checking my lists), and crossing fingers that luggage doesn't get lost.
Eventually, I'd like to offer this as an online class. The instructions are already module-like in their organization, they just need a little tweaking to become a virtual class. I'm relying on feedback from my students this weekend to make any improvements. They are all experienced doll makers, and I hope they don't hold back!
In April, I'll be teaching a different online class to a doll club in Texas. This will be my first virtual offering, so I have some platforms to explore.
​