​​Hello Reader,
It's a miracle! I managed to do what I set out to do today.
I finished recording, editing and uploading a video tutorial on the ladder stitch (Fundamental Tip #2). I began last weekend, but had to relearn the basics of my video editing program. I recommend viewing it in HD if you're able.
​Ladder Stitch Video Tutorial​
---
The last Fundamental (Tip #3) I plan to share at some point covers stuffing your doll. This is a struggle for a lot of cloth doll makers.
---
Corrected link to the Harvest Moon sale pattern:
20% off ~ Under the Harvest Moon PDF pattern

Celebrate with me, and pull out those beautiful fall fabrics!
I've made many Harvest Moon dolls over the years, including some reduced in size. You can see them HERE​
An abridged version of this pattern "Under the Harvest Moon" was created for Doll Crafter & Costuming magazine, September 2009 issue, so be sure to check your stash. This magazine ceased publication in 2010.
---
In case you missed it, here's Fundamental Tip #1:
​Sewing with Freezer Paper Tutorial.pdf
---
​
---
Have questions? Don't hesitate to contact me at my new email address: deanna@blueherondolls.com or at my alternate email: blueherondolls@hotmail.com
---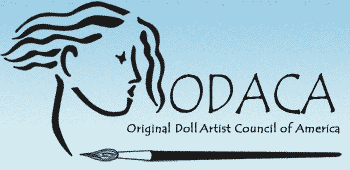 ​