Hello Reader,
It's amazing how chores and other responsibilities can consume precious weekend hours. I've made little progress on my Amelia Earhart doll as a result.
I have finally finished Amelia's tall laced boots. Boy, these took a day and engineering skills!
The boots made of cloth, with the exception of the heels which are polymer clay.
I used my usual process of starting with paper towels to create the pattern before moving to the brown fabric (I used an old pair of scrub pants that were a bit worn and slightly faded).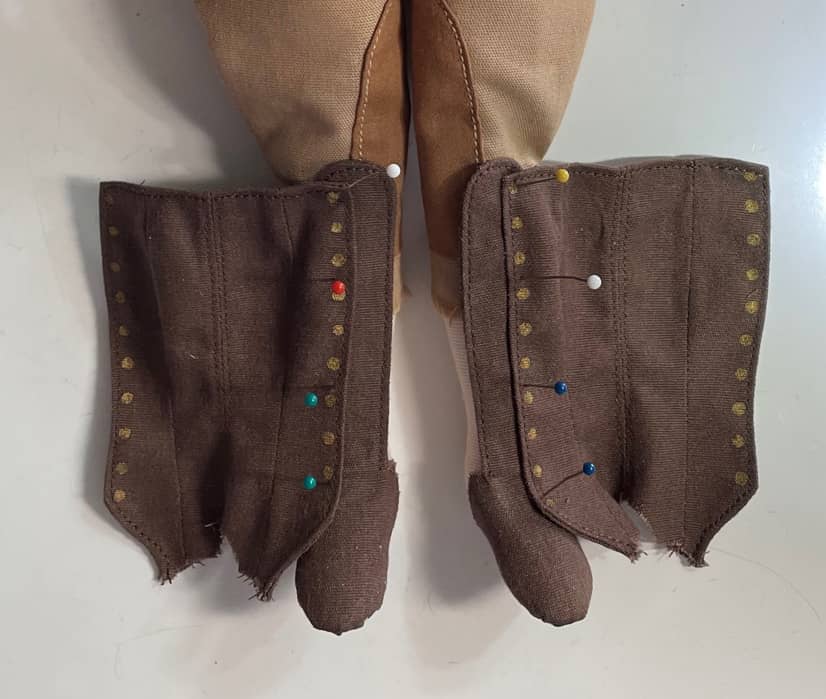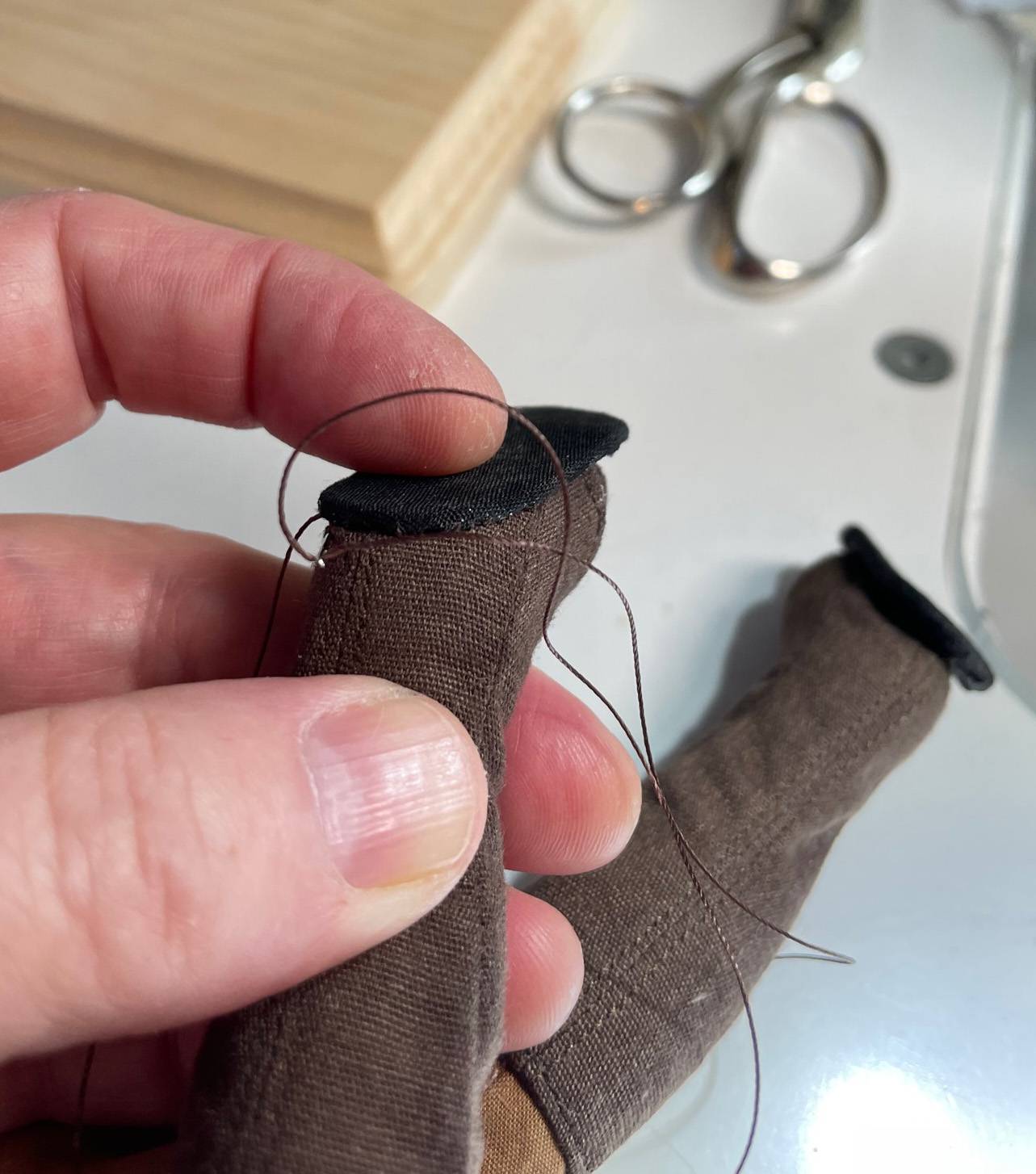 Her coat is next, and expect that to be as much of a challenge as the boots. But not today.
Deanna Hogan​
​www.blueherondolls.com​
deanna@blueherondolls.com