Hello Reader,
Amelia is truly a one-of-a-kind doll, meaning I'll never make her again. Every piece of clothing has been a significant challenge. The nature of cloth dolls is that size and shape can vary significantly, which requires bespoke costuming.
My latest adventure: making Amelia's flight cap. I've (re)experienced the necessity of multiple attempts to get the right fit. I thought I'd accomplished this, but after adding hair found that my "final" version just a tad too small. Frustrating.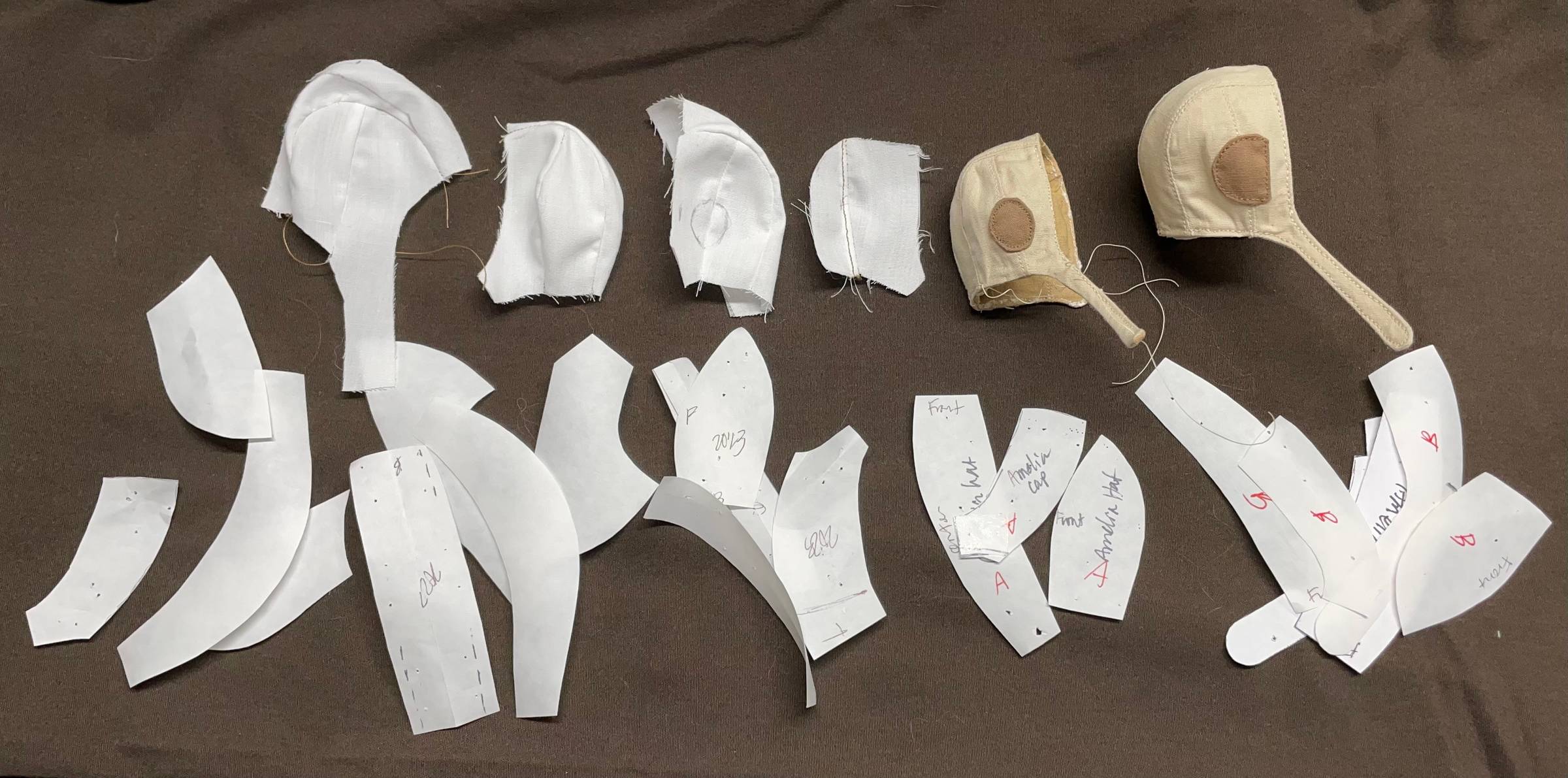 Speaking of hair, I entered a Google search for Amelia's hair color. That wasn't as informative as I'd hoped. Depending on the source, she had either blonde, red, or brown hair. So helpful. Many photos were originally B/W and then colorized, so how reliable are they?
I settled for a reddish-brown. This is jumbo loop chenille, needle-felted into place (without drawing blood).
When I initially colored her face, I intentionally kept her eyebrows and other markings a bit on the light side. When I'm done manhandling her, coloring will be enhanced a bit.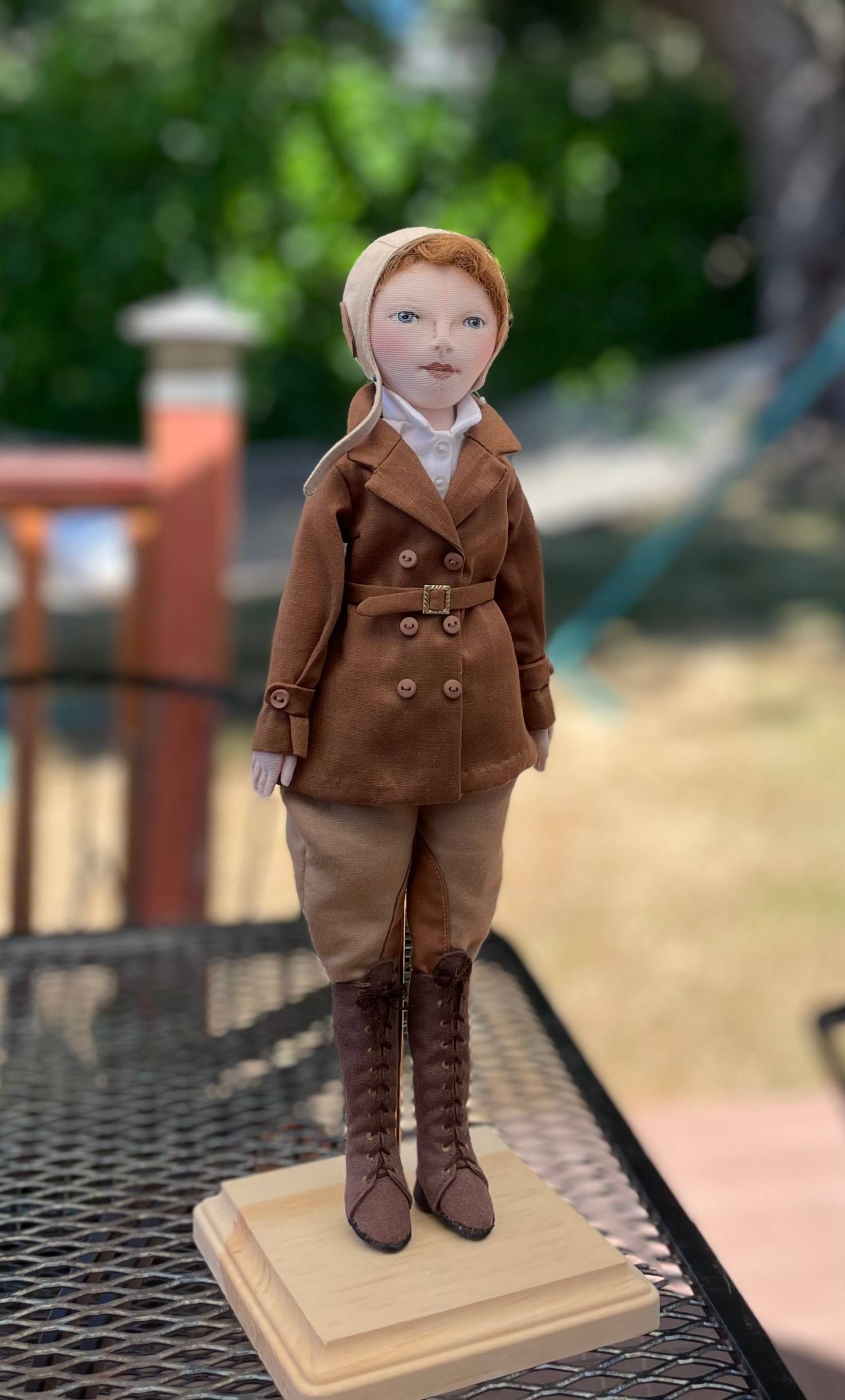 The next challenge? Goggles. I've had a few readers submit some ideas. Thank you!
Deanna Hogan​
​www.blueherondolls.com​
deanna@blueherondolls.com