Hello Reader,
I've been working on another Enigma doll, clothed with fabric I bought in Indiana. I chose colors I'm not usually drawn to, and I wasn't sure how I felt about it until it all came together. I like her. She might even be one of my favorites!
I used wool yarn for her hair, each strand hand-sewn in place. I've used this method before. It takes hours to accomplish, but I really like the result. The yarn I used is one of my favorites - Manos del Uruguay (this color is "granite"). I bought a skein years ago at a yarn shop, and found more on eBay.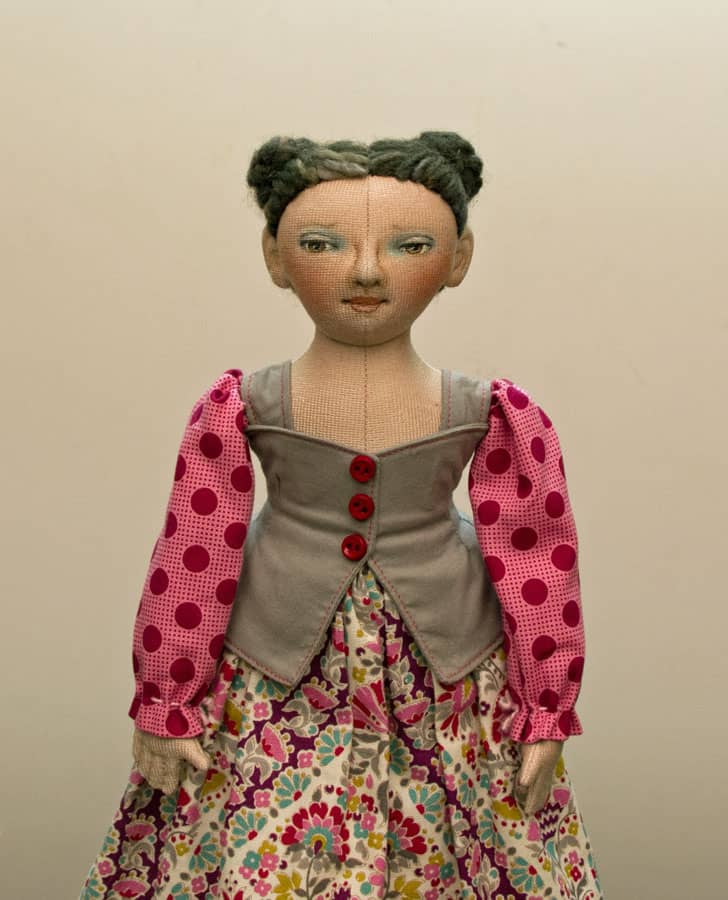 I took a few progress photos and posted them on my blog. The photos don't really show the tiny stitches and knots, but give you the general idea.
---
So I did a thing yesterday: I turned in my resignation notice at my job, giving plenty of notice. I chose to make my last day a little earlier than planned, so I could enjoy a bit of summer. I'm nervous and excited. As of today, I have 2 months, 23 days left to go.
While I'll really miss my work family, I look forward to having more time for the other things I enjoy: grandchildren, art, music, bicycling, and sailing.