Hello Reader,
I've had the house to myself for the past five days. And while I miss my husband (he's out of town visiting family), it's been quiet and easy around here. My only real responsibility has been tending to the pets, and Cooper has been loving our new routine of walking every morning.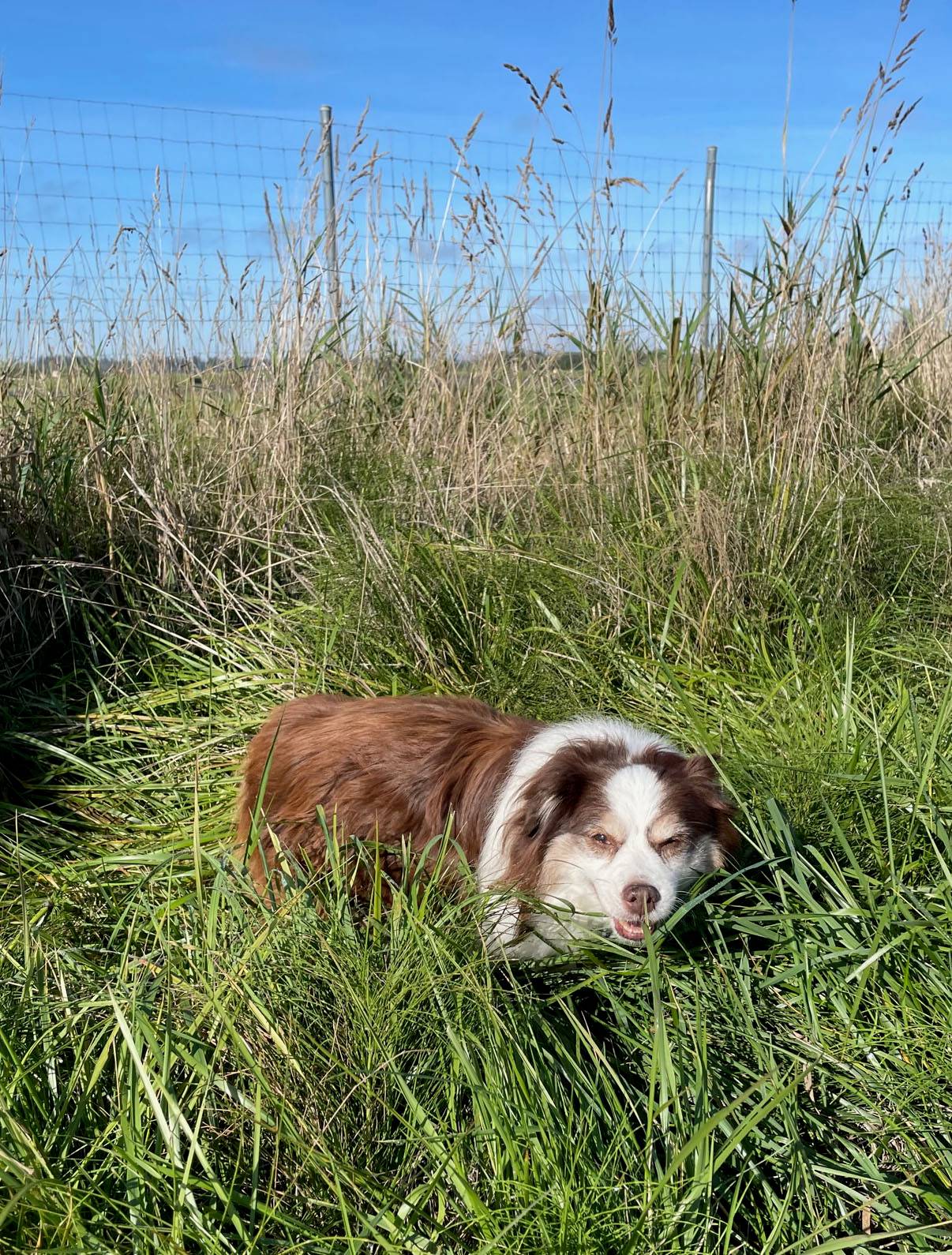 I confess I haven't been productive every minute of the day (I've been binge-watching Suits), but I have been spending more time in the studio.
I set my "Enigma" sample dolls aside in order to finish a doll I started earlier this summer. Her body parts were getting in my way, so it felt good to clear the decks and finish her.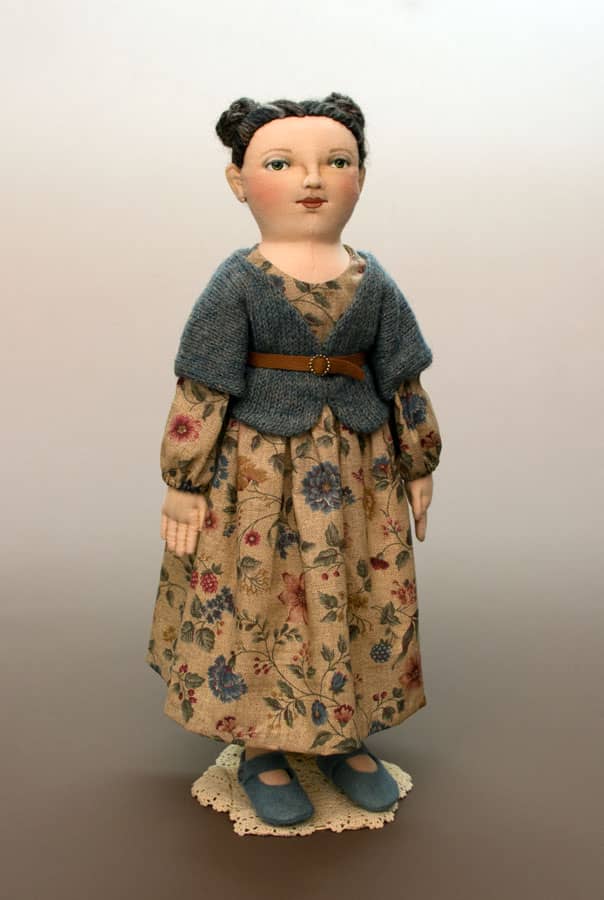 Amity is made from one of my earlier patterns, but I've modified her over the years. I reduced the size from the original (78%), added ears to the head pattern, and designed shoes and sweater for her. I don't knit, but instead bought some old wool sweaters to cut up and sew.
Here's a quick tip for you: in order to get the clothing to drape nicely, I place the doll on a stand and avoiding the face, spritz the clothing with water. Arrange the folds or gathers and let the fabric dry, even pinning in place if needed. In the doll above, due to the bulkiness of the sweater I tied her arms down with a scrap of fabric while everything dried. Of course you'd first want to ensure your fabric is colorfast.
Deanna Hogan​
​www.blueherondolls.com​
deanna@blueherondolls.com